Women's yoga pants are a popular choice for sportswear. You can choose from a variety of styles, patterns and tailoring to suit where you want to wear it. It is important to wear comfortable yoga pants, as it is more relaxing to do yoga in custom yoga pants. This allows you to exercise relaxing and focus on yoga poses without any discomfort. There are some important things to help you choose the right over the heel yoga pants.
Choose the correct waist circumference and length
Women's yoga pants differs on low-waisted, mid-waisted, and high-waisted. Therefore, you need to choose a waist circumference based on your body shape. All three options are stylish and offer a variety of coverage. In addition, custom yoga pants are also perfect training wear for women that offering various lengths (full length, mid calf, shorts, etc.). Choose the appropriate length if necessary.
The women's yoga pants style you like
Women's yoga pants are available in a variety of styles to meet the latest fashion needs. You can find many prints, colors, fashion features and types on over the heel yoga pants. Today, tie-dye yoga pants and batik yoga leggings are sold in many great-designed online shops.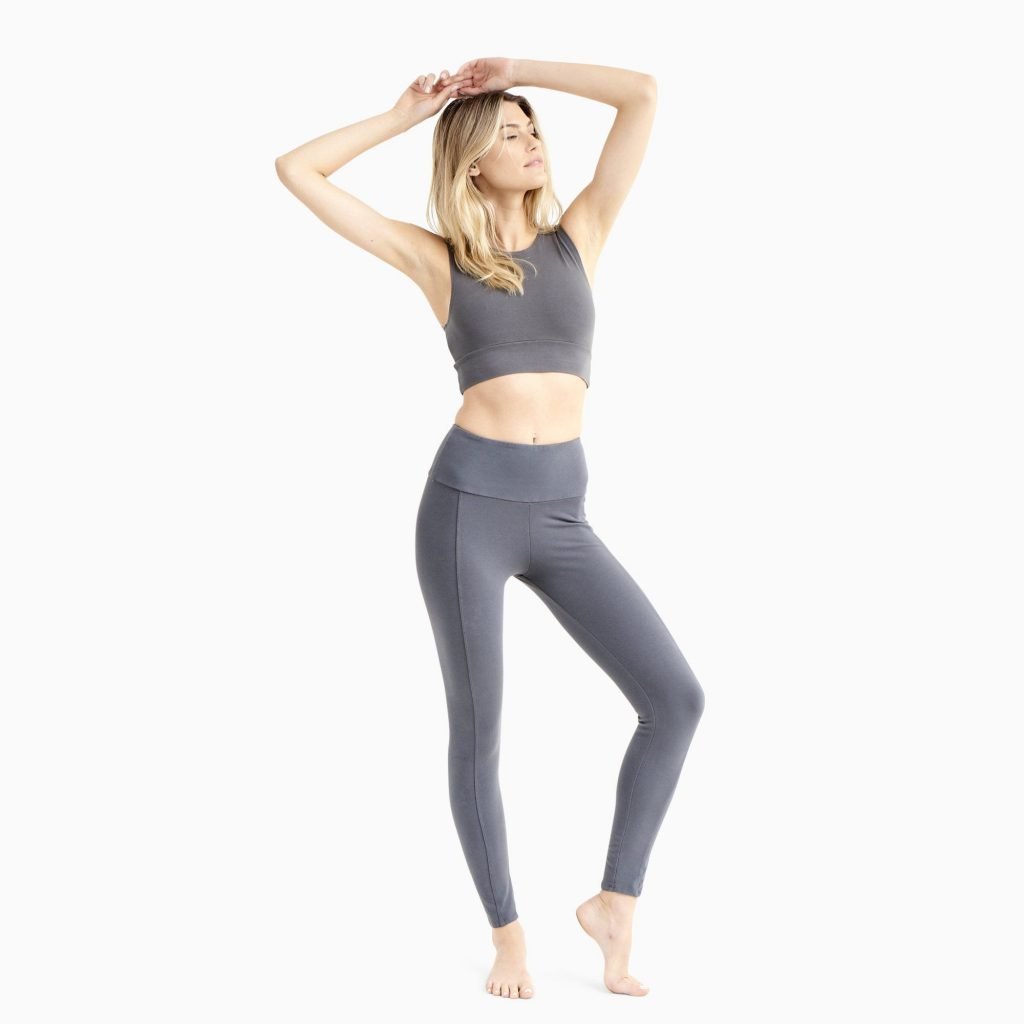 Comfortable fit
Women's yoga pants come in a variety of lengths, sizes and fits and should be chosen according to personal preference. It is imperative to wear comfortable and confident pants. Therefore, choosing the right over the heel yoga pants style is of utmost importance, as overly tight exercise clothing interferes with your exercise and makes some yoga poses impossible.
Find the right material
Ladies need to look for over the heel yoga pants made of elastic fabrics suitable for women. The stretchy material provides excellent movement. Select a material that easily absorbs sweat. You can try a 4-way stretch fabric that is more comfortable than a 2-way stretch-only fabric.
You can find many colors and patterns of yoga pants on the internet, and you can choose from a variety of materials for women to use. If you work for a long time, you can choose a dark color that can hide dirt and sweat. Many sports yoga pants contain rattan material to provide breathability and elasticity in certain areas. Today, over the heel yoga pants are in great demand and look very fashionable. Therefore, this is a guide for you to learn how to choose the right yoga pants.
How Custom Yoga Pants Benefit Your Exercise
Custom yoga pants are one of the essential tools for yoga practitioners. These over the heel yoga pants come in a variety of sizes, shapes and designs, including flexibility and superior materials. These custom pants include multiple features that anyone can wear them for different types of exercises and sports. Many women choose custom yoga pants for ideal fitness results because they provide comfort and flexibility. There are several other women's sportswear options on the market, so women can buy the correct one according to their choice.
There are many sweat-wicking exercises, if you're looking to do a satisfying exercise, choose a damp-proof women's yoga pants. The fabric should be checked carefully. The dough should be smooth and non-gritty. Long-lasting custom yoga pants are usually great for exercise. Perfect yoga pants should be made of a fabric that is as flexible, breathable and absorbent as exercise. These women's yoga pants should not only be lightweight and breathable, but also beneficial to the atmosphere and health.
When choosing women's yoga pants for yoga exercises and other sports, you need to understand the comfort levels. In addition, women's yoga and gym clothes are very important because they allow the body to move freely, no matter what kind of exercise you study, yoga and gym exercise include a variety of sports. Therefore, you need to choose the right yoga wear to motivate you to do good training.