There are items in the girls' wardrobe that you know you always count on, one of them must be fashionable workout clothing. Today, sports outfits is the gateway to expressing our mood, personality, artistic taste, and lifestyle.
Fashionable Workout Clothes can increase our confidence and productivity throughout the day, such as a pretty leggings with pocket. It can also provide us with enough motivation and make us vibrant. There is a saying, "It looks good!" That's why it's always important to get used to how to wear and handle clothes. Combining comfortable and fashionable clothing can increase efficiency throughout the day.
Fitness style fashionable workout cloth
Women's sports outfits doesn't have to be boring. You have the ability to make it fashionable and empower you to show your inner beauty and self-confidence. You have many choices and you can buy fashionable fitness wear. There are a variety of economical options that can provide the same great comfort, performance and style you want. Purchase at least 5 pieces of fashionable workout cloth to keep you happy while exercising.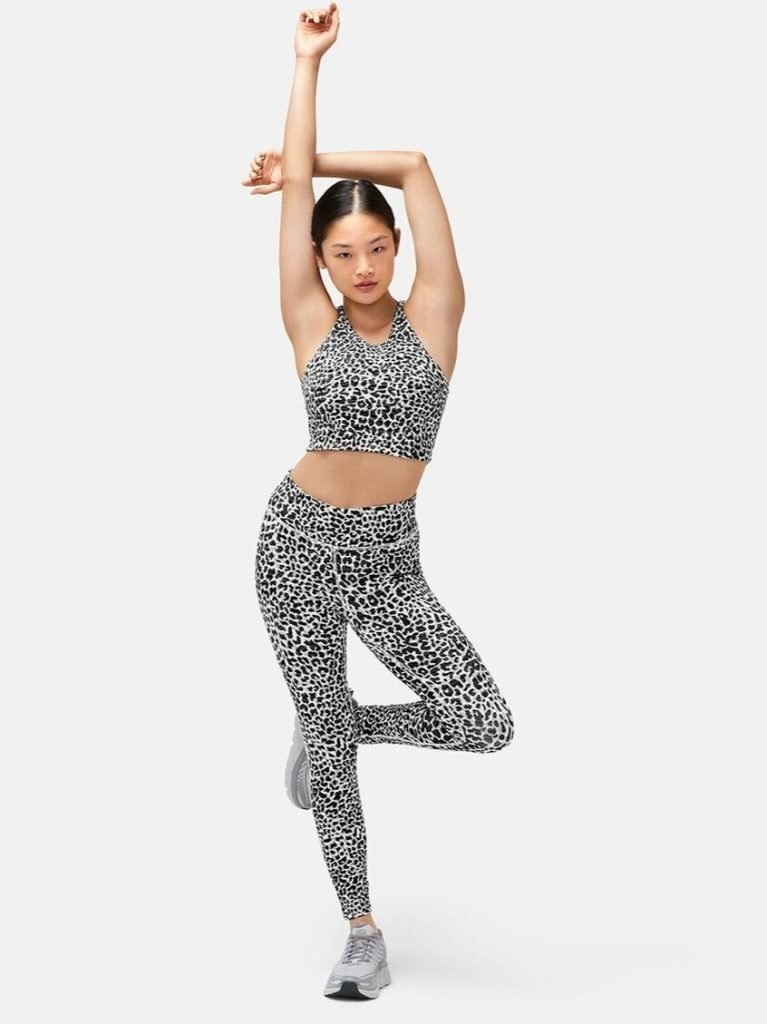 General sports outfits for women
Typical women's fitness outfits are sports bras, leggings, and tops. These items can be purchased at low prices, but the quality of the clothes should not be sacrificed. Some exercises are very extensive and extreme, so it is advisable to use high quality ironed clothing. Choosing a high quality fabric can take care of your skin and will not cause rashes or other skin problems. It's easy to sweat while exercising, so your fashionable workout clothes need to be able to absorb and refresh your sweat.
Women are not advised to reuse sportswear without washing. It is essential to maintain hygiene at all times. We always want to stay in the best condition, whether it's a professional meeting, exercise or everyday. It's always important to be your best both inside and outside.
Show your curve with fashionable workout clothes :
The main purpose of exercise is to be healthy, fit, build muscle and strengthen, but sportswear is also essential. Looking pretty and feeling good are important factors that make women feel more confident. If the curve is already visible, show it off. I'm proud! If you want to highlight certain aspects of your body, wear proper sportswear and show how you strive to stay healthy and sexy.
The conclusion is:
Maintaining good health and wellness is always a goal. However, feeling good in fashionable workout clothes is the key to getting better. Increasing additional self-confidence will greatly help you achieve your main goal of getting the sexy body you are aiming for. Comfort is always a factor you should consider when choosing stylish gym clothing. so, wear sports outfits to express your identity.
How to wear sports outfits:
It's easy to think of it as how to wear sportswear, but the clothes you actually wear while exercising are just as important as your motivation. Sports casual wear is not only famous for its fashion, but also related to your activity. No matter what you do, getting the right fashionaable is very important. It's time to choose the best sportswear top and sportswear leggings for your training.
weather
If you are considering working outdoors, it is important to consider the weather. When it's hot outside, you need to choose sports and leisure clothing that can prevent heat-related illnesses. In midsummer, it's best to choose loose clothing for sports and leisure tops. You can also choose sports or leisure leggings with mesh panels to improve foot breathing. Bright colors are also a good idea to reflect the sun away from your body.
Move
Sweating makes you feel productive. As a result, many people prefer aerobic exercise and high-intensity training. Exercise keeps you motivated and wearing proper sportswear tops and sports pants can help improve this.
It is important to choose a fashionable workout cloth that can support your body when exercising. Also, wear loose clothing so that you can exercise easily and comfortably. Comparing the exercise effects of sports and leisure leggings and jeans, it's easy to see that jeans don't have the elasticity they need.