Drawstring Yoga Shorts Supplier, For this product, the drawstring yoga shorts is its biggest selling point. With many trousers on the apparel market today, it is difficult to guarantee that all sizes can be covered. There are many clothes and only a few sizes to choose from, even if you want to customize it, it will cost more. So it is undoubtedly very convenient for this kind of pants with a drawstring design. The movement is more comfortable. Second, the drawstring yoga shorts also have pockets, which greatly improves the practicality of the shorts.
It can store small items that you carry with you, so you can travel with you more easily. Another major feature of this shorts is its breathable yarn design, which allows us to wick away sweat and breathable in time when exercising. Because of its stylish design, it can be applied to a variety of sports scenarios. Such as yoga, fitness, leisure travel, plastic exercise, ball sports, running, etc.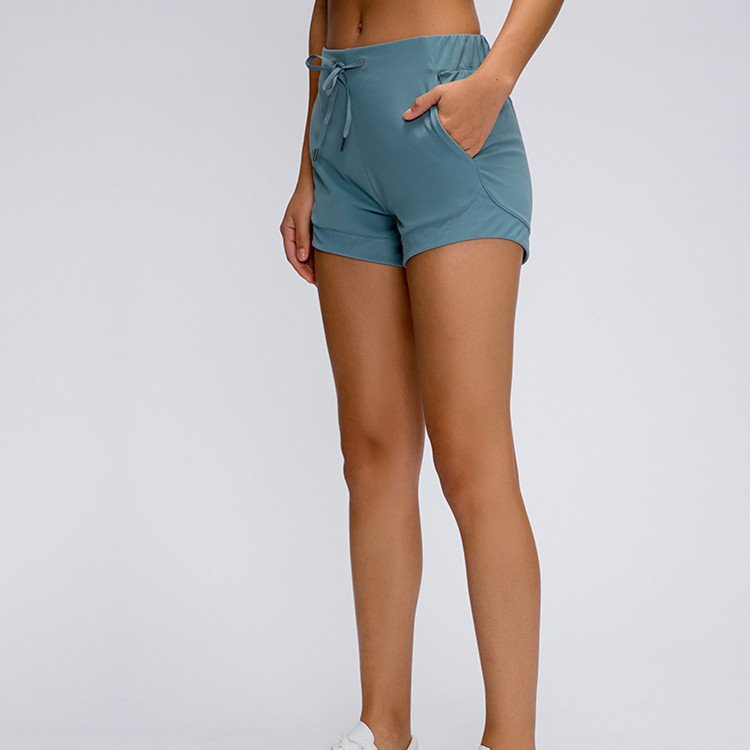 We also provide ODM/OEM Service for Drawstring Yoga Shorts
Our drawstring yoga shorts support exclusive customization services, as well as ODM and OEM. You can customize your own logo according to your company's brand, and we can support customization of items such as labels.
Our team has rich experience and unique insights in making these kinds of sports yoga shorts. And can give you more exclusive advice on product issues. Therefore, many customers in our line are very confident to deliver their products to us for production.